Ikuo Takahashi, founder, has 30 years of lawyer history. Feel free to consult with us.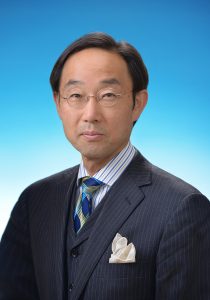 Also, I have many IT-related business results, but I am also in charge of families law, law of succession, damage compensation cases etc. well.
Career
2014-
Move to Atelier Komazawa 2 floor , renamed Komazawa general law office
2011-
Move to Shibuya Tokyo Daiichi Tokyo Bar Association, renamed BLT Law Firm
2007-
Established IT Research, Inc.
2005-2011
Change the name of the office as IT Law Office
1993-2005
Founded The Chambers of Mr.Ikuo Takahashi (Fukushima Bar Association)
1991-1993
Shinmyo & Associates, Associate
1987-1991
 Takeshito Hashimoto law firm (First Tokyo Bar Association)
1985-1987
Supreme Court Judicial Research and Training School (39th Judicial Trainee)
1980-1985
Graduated from Faculty of Economics and Political Science, Waseda University
Teaching experience
Lecturer at Fukushima University (April 1995)
Utsunomiya University Faculty of Engineering Lecturer (Currently from April 2003)
Lecturer at Nara Institute of Science and Technology (IT keys) (April 2008 to Heisei era 2011)
Director etc.
Representative Director of IT Research, Inc., Inc.
Director of FFRI Corporation
Government members etc.
Information-technology Promotion Agency "Vulnerability Research Committee"
IPA "Survey on Measures against Denial of Service Attacks" Committee
IPA "Investigation Committee on Vulnerability Reduction and Diffusion Measures of Critical Infrastructure Control System"
Committee on "Cyber ​​Security and Economic Study Group" Ministry of Economy, Trade and Industry
Committee on "next generation information security policy" committee, Ministry of Internal Affairs and Communications
Social activities etc.
Vice Chairman of the JFBA Computer Committee (-2011)
First Tokyo Bar Association Sogo Legal Research Group IT Law Section Chairperson (-2016)
Auditor, Japan Cloud Security Alliance